First solid food / Erste Mahlzeit
The day has finally come! Today Hugo got his very first solid food. We have been looking forward to and planning this for weeks now. We took him to our local vegetable store where he picked out a carrot himself. We even let him chew on it and have a first taste on the way home. He was quite eager to put it in his mouth.
Endlich ist es soweit! Heute probiert Hugo zum allerersten Mal feste Nahrung. Wir haben uns schon lange auf dieses Ereignis gefreut und es seit Wochen geplant. Hugo durfte sich im Gemüse-Laden bei uns selbst eine Möhre raussuchen. Auf dem Weg nach Hause konnte er dann schon mal vorkosten und dran knabbern. Da war er ziemlich eifrig bei der Sache.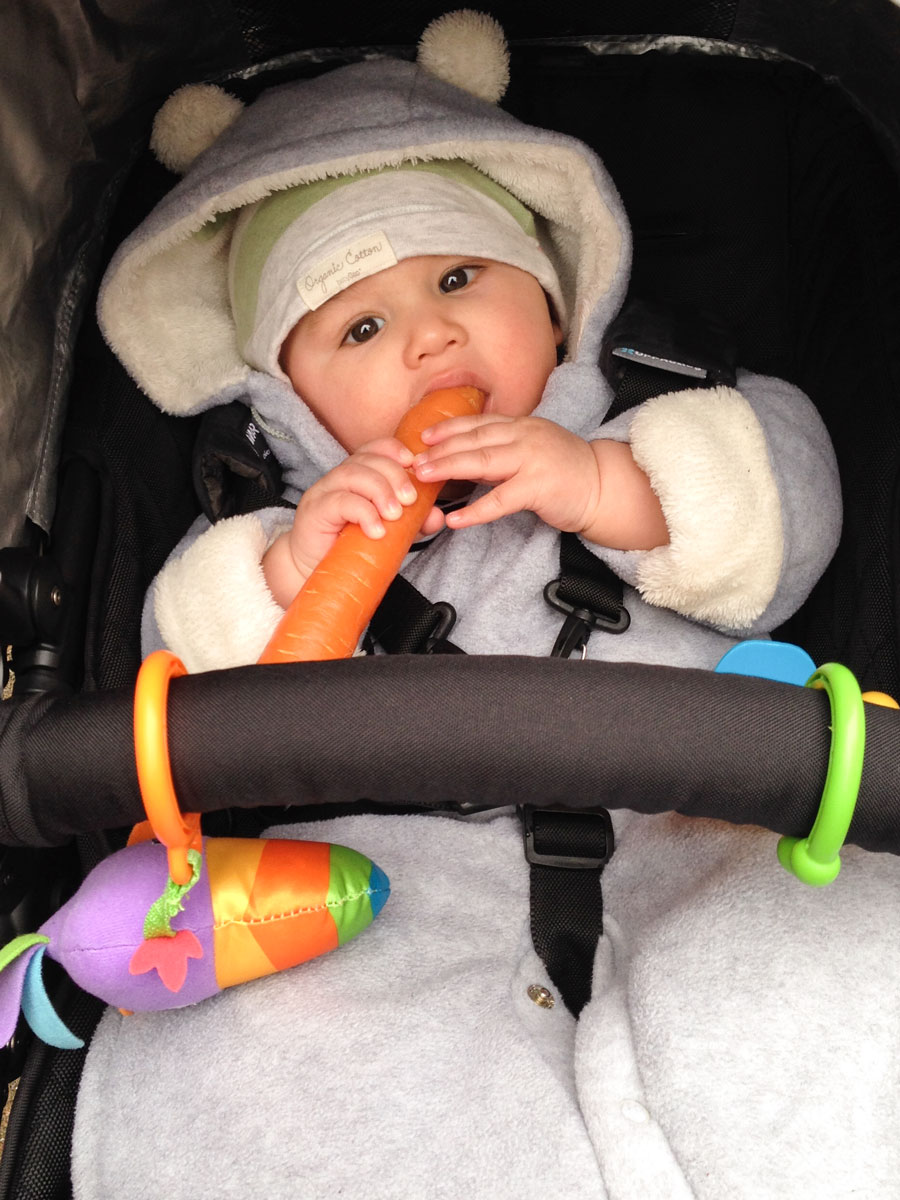 When we returned home, we chopped up and boiled the carrot, pureed it, and got ready for serving it from a cute baby bowl.
Zuhause haben wir die Möhre dann gekocht, püriert und in niedlichem Baby-Geschirr serviert.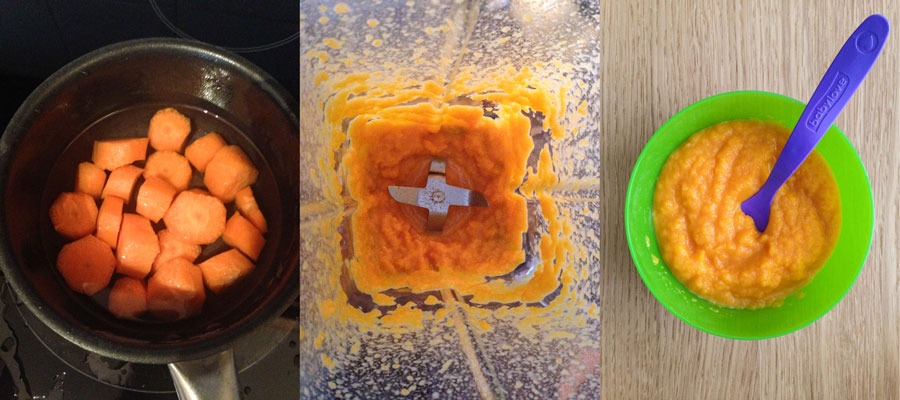 And soon, Hugo tried his first spoonful of mashed carrots. We are not sure if he liked it, but he certainly seemed interested in the concept of eating. :)
Das ist der erste Löffel Möhren-Püree den Hugo probiert hat. Wir sind uns nicht so richtig sicher ob es ihm denn geschmeckt hat, aber er schien zumindest am Essen generell interessiert zu sein.
Today was also the first time we ever gave him a cup of water. He did't drink much but did seem to enjoy playing with his new sippy cup. :)
Heute haben wir Hugo auch zum allerersten Mal einen Becher mit Wasser gegeben. Den Becher an sich fand er gut. :)